Happy Cyber Monday !!!!
Own your own virtual life! And start with creating your dream virtual world, your dream virtual home!!!
Awesome Cyber Monday discounts for all tastes, sizes and pockets!! 😉 Weather you want an island, a small cozy apartment for you and your special someone to share over the holidays, it's all here!!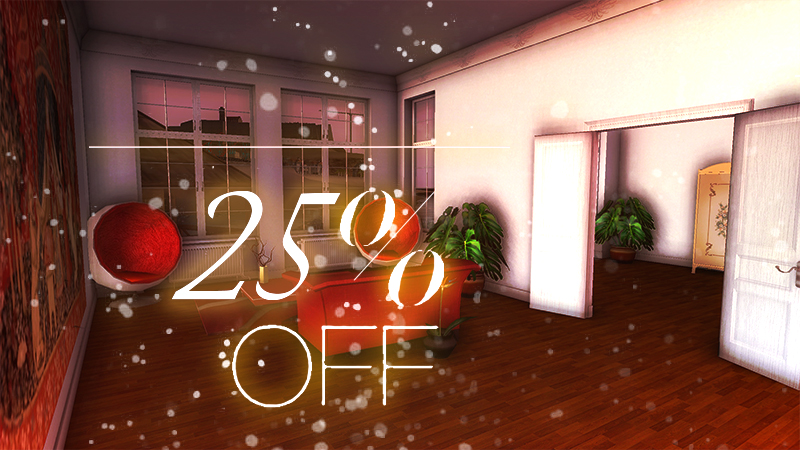 Up to 25% OFF on properties sold by Support .
Already discounted properties sold by the Real Estate Hold in the Real Estate Center here!
New properties are added all the time so make sure you visit this place often, add it to your Favorites.
Discounts may apply to any other properties sold by Support but might not be featured in the Virtual Real Estate Hold Center. If you found a place you like, send us the link and we'll provide with a special price for Cyber Monday!