Time: Some hour in the afternoon.
3Denvironment: a sunny terrace with the best views to the 3Disland and the virtual sea, with it's calm moving small waves.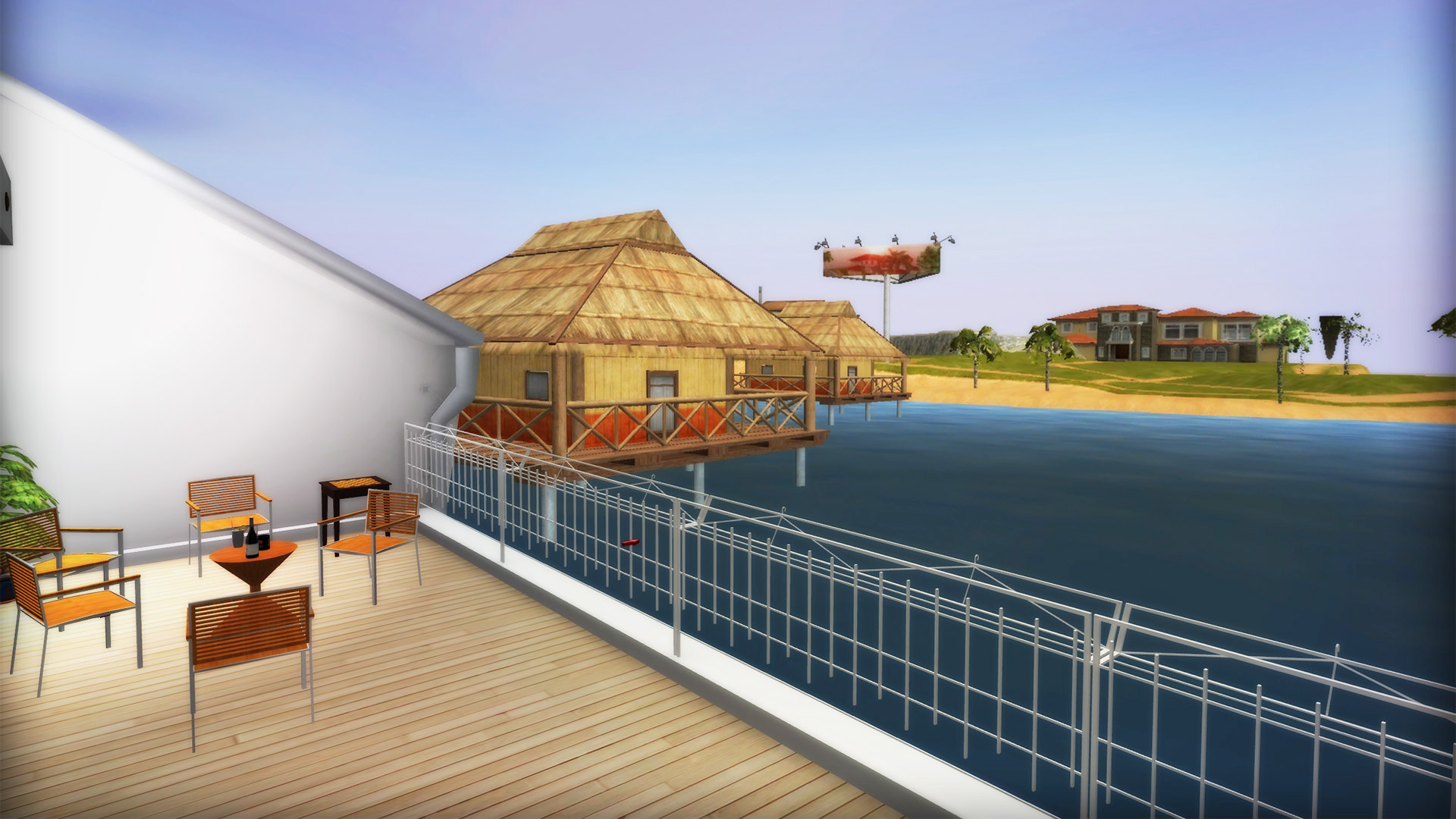 Surrounding sounds: Seagulls calling at each other, smooth music sounds floating through the air from the inside…
Simply enjoying the stunning uninterrupted views, of this one bedroom apartment with a big living-room beautifully 3Ddecorated and furnished.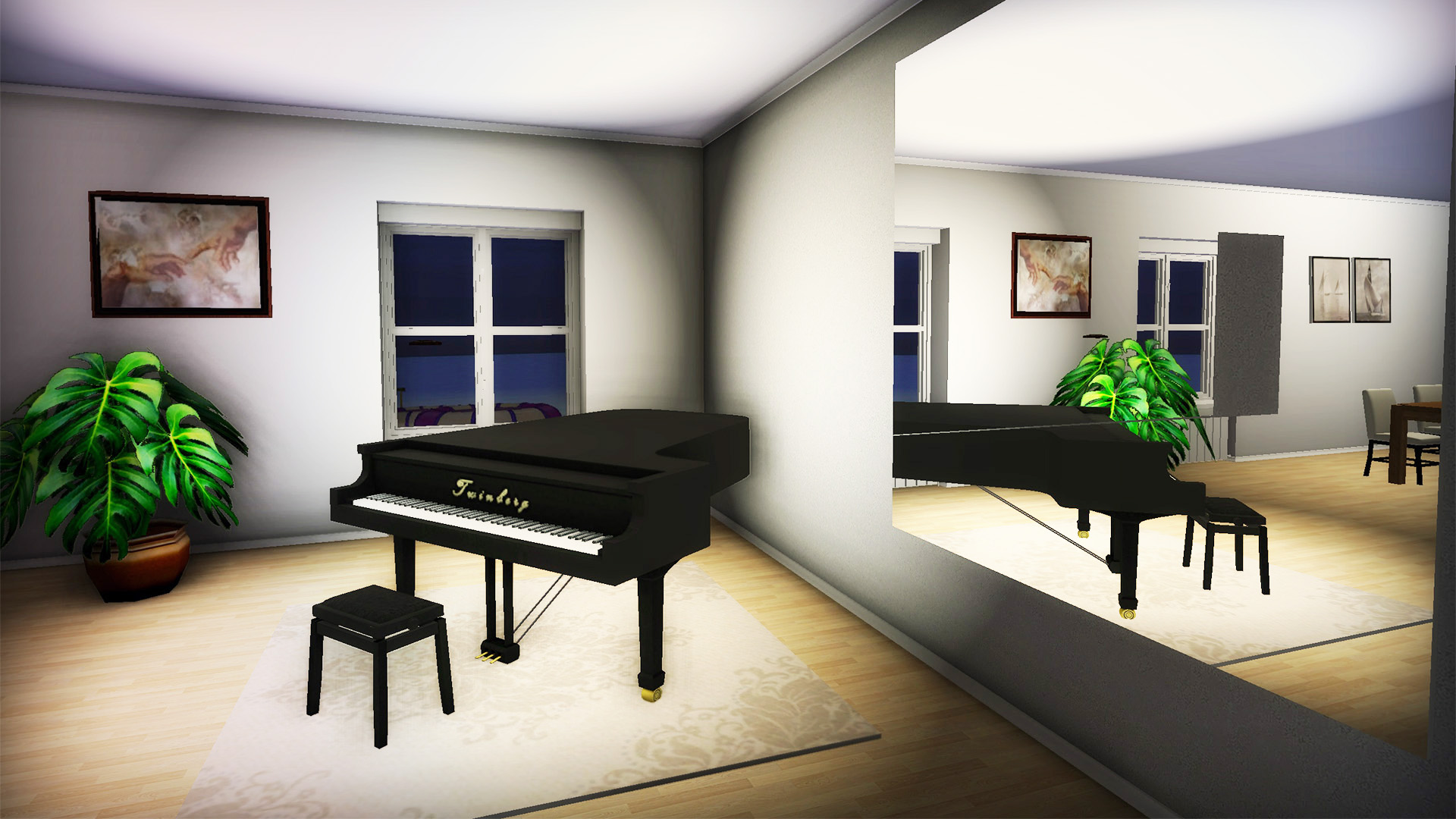 Completely private if you choose so, this apartment spoils you with great views everywhere you look, including the bedroom windows.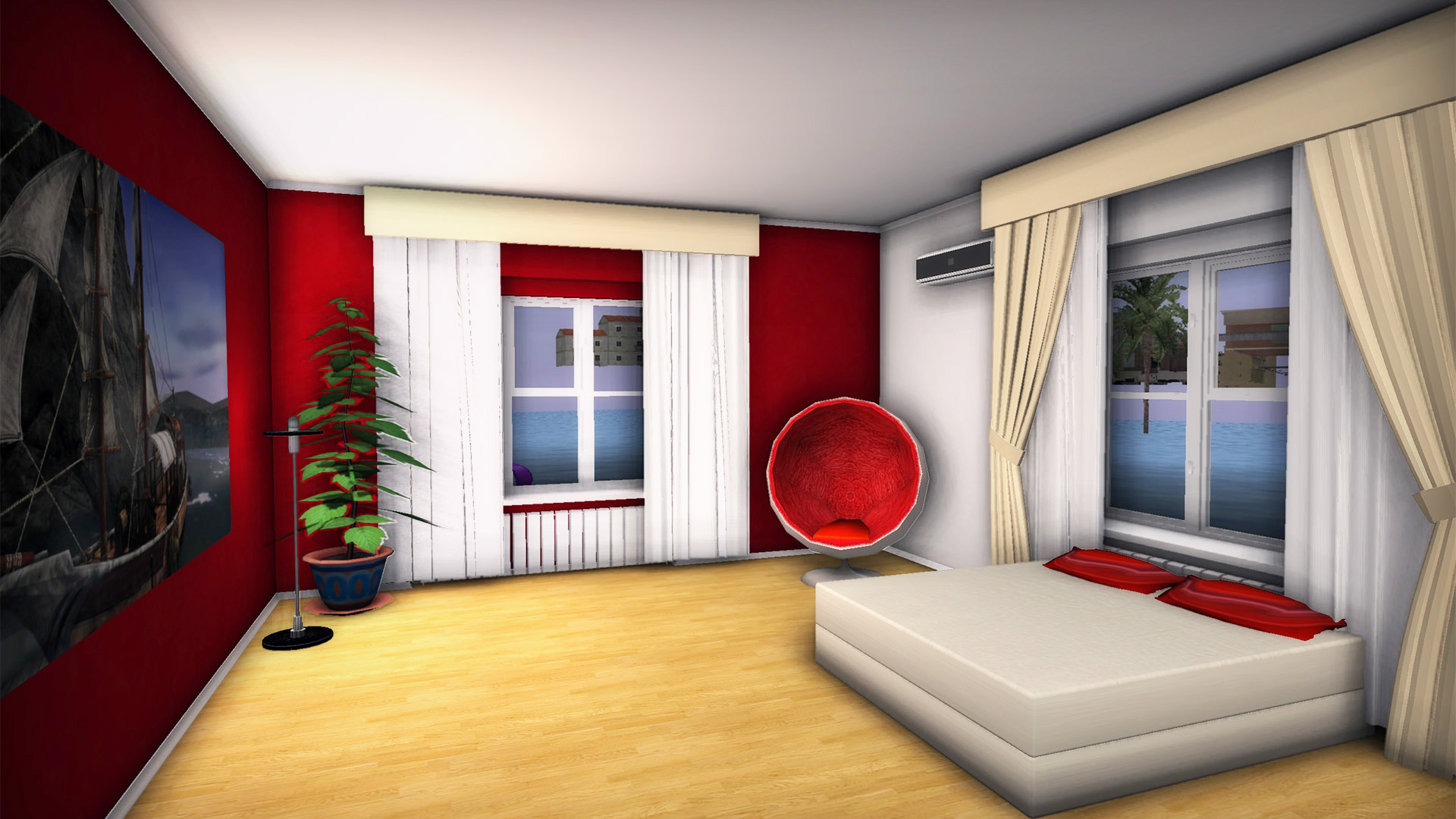 The beautifull deocrated, detached 3Dbungalow besides offering an open and spacious sleeping area, also offers the opportunity to have a small at home office, a space for kitchen and it has a wonderfully spacious bathroom! You'll want to see this one – Click here to buy or visit in the 3D virtual world.