If the title isn't indicative enough this will be – It's time for a #Halloween #Dress-Up game for the last week of October! 😉
Take a picture of your #Halloween costume and post it along with the link to your Twinity profile and the style you're entering for (original, cute or scary costume-this is optional) in the Twinity Influencers Facebook group HERE!
And ask your friends to React to your image (like, love, laugh all count – Shares only count in a tie situation). Your friends' likes will count as 50% of the decision – the other 50% comes from staff.
Categories & Prizes
Most Original Costume – 200 Gloobals
Cutest Costume – 200 Globals
Scariest Costume – 200 Globals
Best All Around Costume – 400 Globals + Avatar of the Week badge
You will need to own everything in the outfit you are entering the competition with and all items must be available for purchase in Twinity. Check out more guidelines below.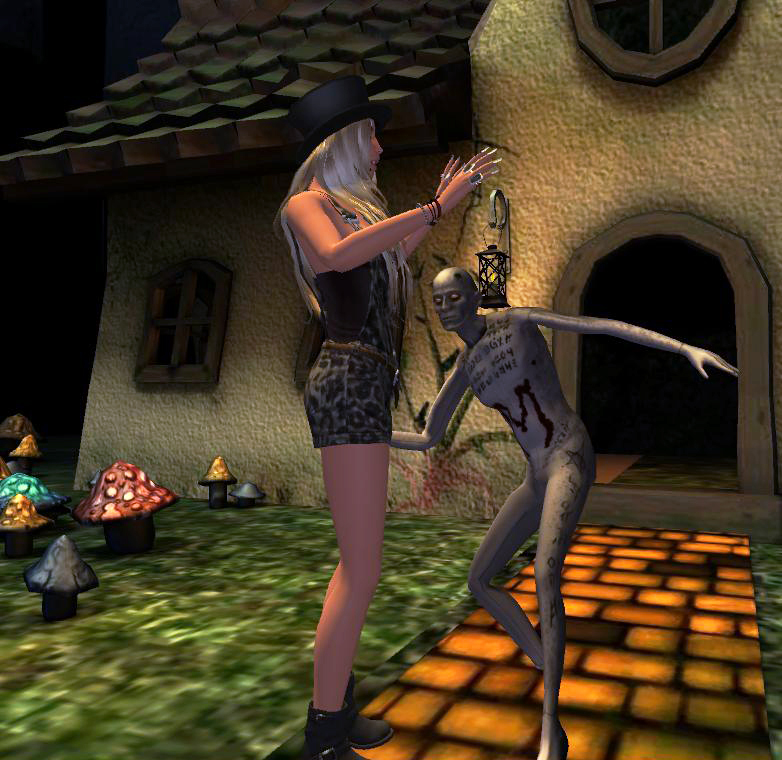 Contest guidelines/rules:
Only General Audience outfits only since this will be a public "posting"
One post per entry
You may enter up to 3 times, but only be able to win one prize.
Entries must have the link to your gallery image (uploaded on your 
If you wish to add a pose to the photo we encourage you to do that.
No copyright items. This means you can not use products with copyright trade marks on them such as superman symbol, batman symbol, etc.
No exclusive products can be used. This means that if you create your own outfit/ clothes you will have to make them public and for sale but you can not price them so high that they can't be bought by others.They will get your image disqualified
Post the image and the URL to your  Twinity profile to Twinity Twinity Influencers group HERE! and ask your friends to vote for it. Remember we need the link to the image or your profile so we know who you are in Twinity!
It is up to you to make sure your entry or entries all meet with in the rules given here. So make sure to read and follow all rules listed as you will not be messaged if your entry is breaking the rules.
Start Date: NOW!!!! 😀 End Date: October 31st, 2019 23:59 CET
Judging will be from November 1st until November 3rd.
Winners will be announced on November 4th, 2019